Our Engagement during the Corona crisis
We used our paneuropean network to start the production of face masks. In cooperation with our German partner comcross GmbH & Co. KG. , we actively help to eliminate the bottleneck in face masks for all citizens in Germany. At the same time, we support the currently threatened economic system of our country Croatia, stabilize fragile production structure and secure a living wage for employees. These masks are donated to municipal and non-profit organizations and given to companies at a fair price.
comcross

donates masks

Vladimir Suznjevic donates several hundred masks to municipal institutions of the city of Leonberg and to the workers' welfare of the city of Stuttgart.
Together with Andreas Hildebrand we donated 5 000 masks to the Aichhalden community. The masks were given to the mayor on April 30th.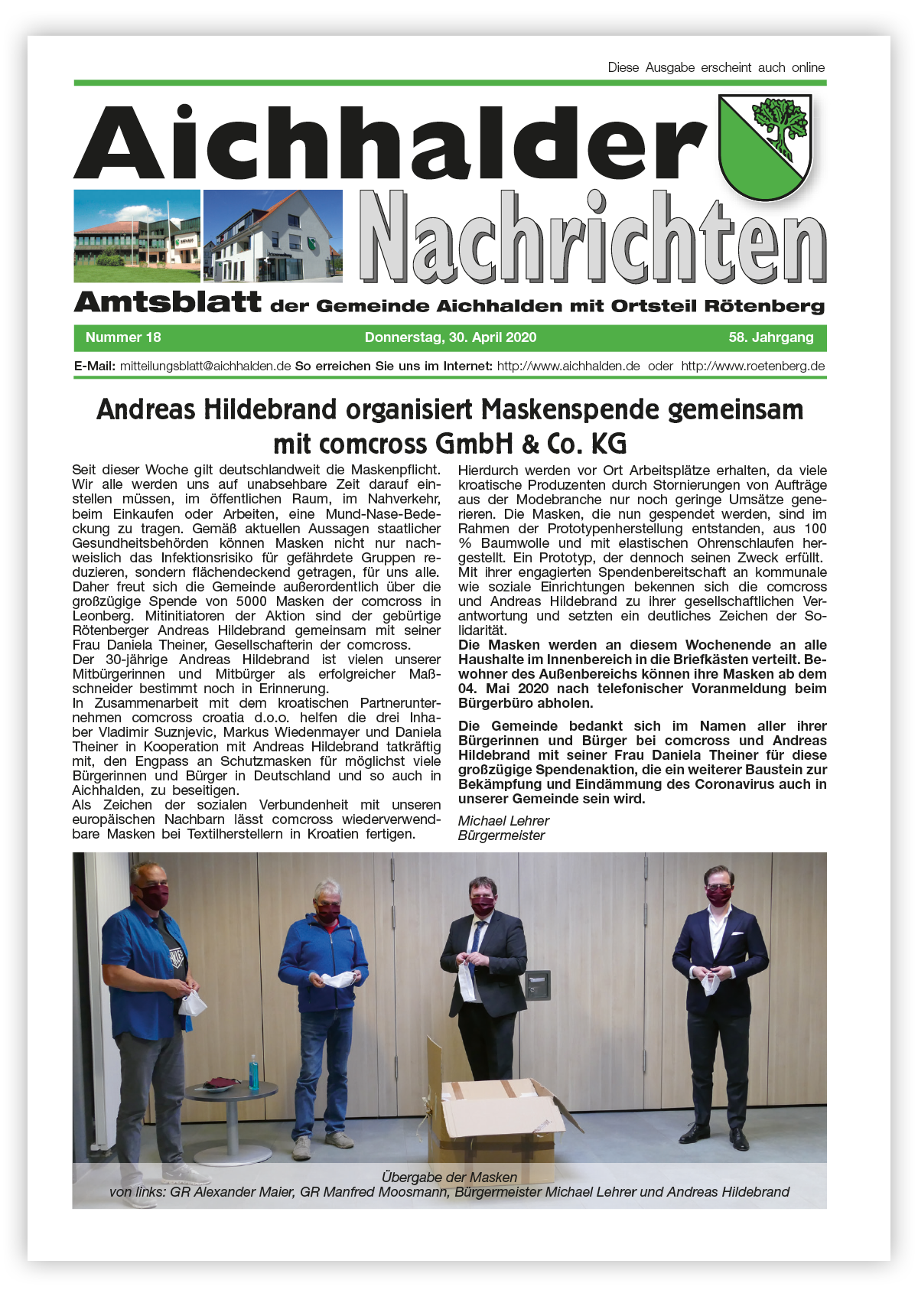 We donated 200 masks to the autism center. The masks were given on September 8.